Departure times in the season
Tuesday – Sunday 13:30 • 15:00
And by appointment
Boat trip at lake Aalsmeer, always an adventure
Be amazed by the beauty of nature and take a boat trip in Aalsmeer with Westeinder Cruise. You will discover the little-known Dutch lake area of the Randstad. A new world will open up for you during this boat trip. Stimulate your senses during this fascinating tour through the agricultural island area of Aalsmeer. While you enjoy the view, the skipper will reveal the fascinating story of the history of Aalsmeer as a flower village on the water. The Westeinder Cruise is a pure 'Aalsmeer experience'.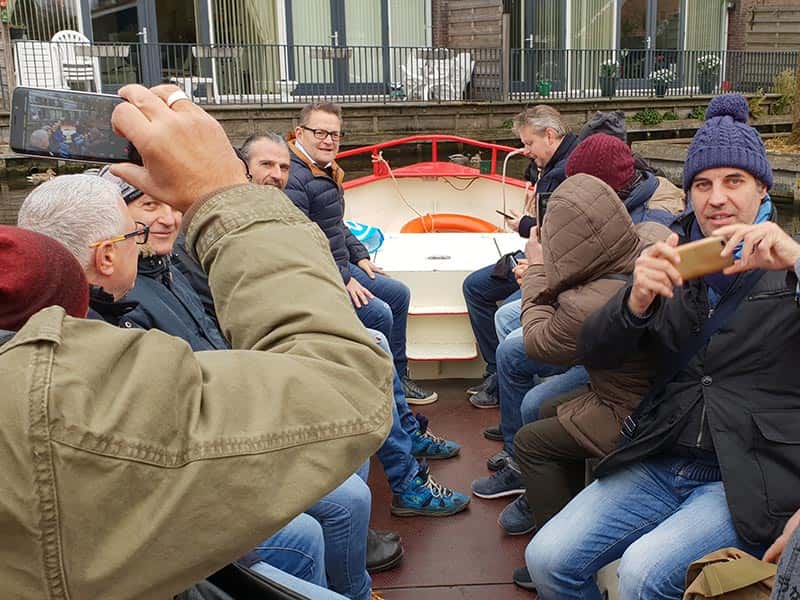 A great boat trip in Aalsmeer
The Westeinder Cruise takes about an hour and starts at Garden House terrace in the Historical Garden. You can climb aboard two of three times a day between 1 May and 1 October. From Tuesday till Sunday at 13:30 and 15:00. Other times are possible on request or if you want to have a cruise in Aalsmeer with a larger group of family or friends please contact us at 0297-341582 or 06-51633204. Each boat has seating for about 25 people.
Tickets Westeinder Rondvaart
Tickets are available at the following presale addresses:
Westeinder Rondvaart
Call: 0297-341582 or 06-51633204‬​
de Historische Tuin
Praamplein, 1431 CV Aalsmeer
www.historischetuinaalsmeer.nl
Opening hours:
Tuesday – Sunday 10:00 – 16:30
Monday Closed
Our special tours
Would you like to buy tickets for one of our cruise packages? We advise you to contact us to take over the contact. Make your preferences and wishes known there. After receiving your message, we will contact you as soon as possible to discuss your wishes and to come to a concrete appointment. (Bewerkt)Origineel herstellen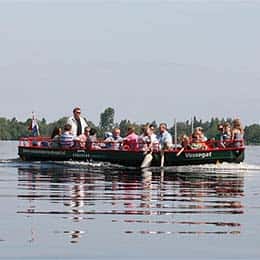 Canal cruise
The normal cruise, an experience in itself. We will take you across the Westeinderplas, through beautiful ditches and beautiful nature.
Lilacs Experience
Discover the world of Lilacs in Aalsmeer. Cruise along the lilac fields and then a tour of a lilac grower.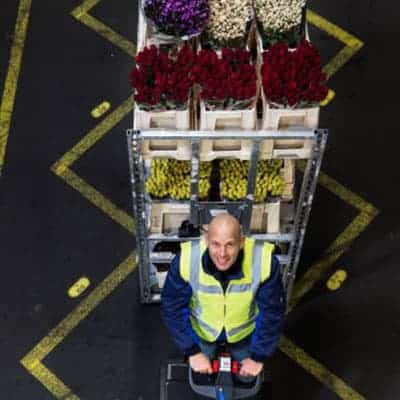 Combi Card Aalsmeer
Visit the largest flower auction in the world, discover Aalsmeer's horticultural history and experience the Westeinderplassen.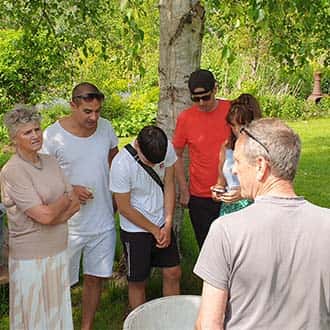 Catfish Experience
The Rekelhof – the only professional fisherman on the Westeinderplassen – tells about dying eels and large catfish.
Specials from Westeinder Rondvaart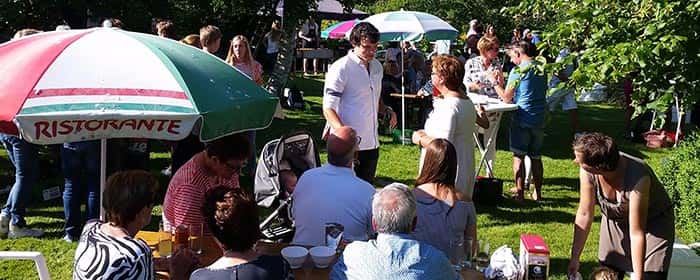 More than boat trips in Aalsmeer
Westeinder Rondvaart offers a number of special options and packages in addition to round trips. An island for a day, rent a whisper boat or delicious drinks and snacks on board a cruise.